For particularly even, precise powdering
The WEKO Powder Application System (WPA) WEKO-ESC is specially designed to meet the high demands of modern systems in gravure and flexo printing, film production and special applications. The WEKO-ESC is a modular system concept consisting of the components WEKO-AP (series AP200, AP300, AP900) and WEKO-Electrostat-C.
Mode of operation
The web is first passed through the ionizing unit. There, electrostatic charges are eliminated to allow uniform pollination independent of climate and electrostatic charge. Pollination then takes place inside the enclosed spray chamber. Air pollution control is provided by a powder extraction system (PAS). When the web exits the system, it is discharged again by means of ionizing bars.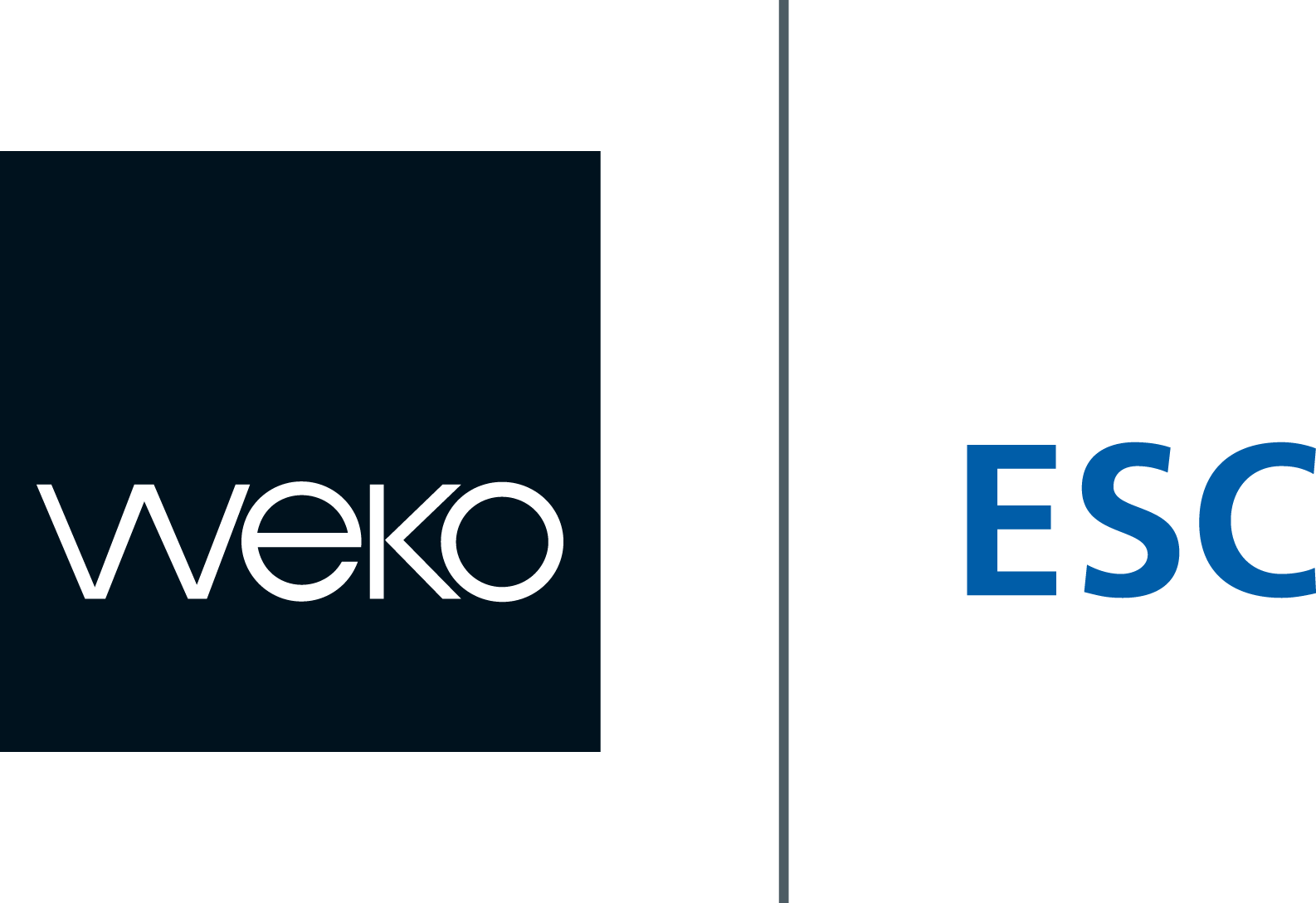 Powder in the finest dosage.
With the PMS metering system, even minimal changes in quantity can be carried out accurately and repeatedly. Format setting and adjustment of the powder quantity to the speed and width of the carrier web are semi-automatic. With the Variobox® (on AP200 and AP300), a quick change of powder types is also possible. The various models of the WEKO-ESC are designed for different powder quantities and are available with up to 48 nozzles (AP900) and 4 meters web width.
Your benefits

- defined application quantity with large dynamic range, reproducible at any time
- uniform powder application due to ionization system
- choice of three models (4 m maximum width, up to 48 nozzles)
- Variobox® mainly as standard
- integrated powder extraction system (PAS)
- PMS metering system with pre-select function
- hardly any cleaning effort due to minimal powder dusting
- semi-automatic format and speed adjustment
- powder consumption greatly reduced
- easy to operate and maintain
- long service life