Sustainable, versatile - NEO
The textile industry is one of the oldest, most varied and interesting industrial production chains in the world. It includes a wide range of natural and synthetic fibers, many machinery and process technologies, dyes and chemicals. Textiles are now used in almost every field.
But, the textile industry also has a very negative impact on our planet. The European Parliament shared various statistics in recent years about the impact on global greenhouse gas emissions, high water and energy consumption, plastic waste from synthetic fiber use, chemical consumption and various waste statistics.
No doubt - we need change! We need to save our resources to create more sustainable fashion and technical textiles and save our planet for our children!
With revolutionary, innovative and resource-saving rotor spray technology, together we can lead the textile industry to a better and cleaner future.
This precision technology enables dyeing and finishing operations to save large amounts of fresh/waste water, chemicals, drying energy, waste and set-up time without sacrificing quality.
The WEKO-NEO technology applies water or oil-based fluids to yarns, woven or knitted fabrics in a simple and uniform manner without contact and with a low pick-up of only 12-35%. It can be dyed or finished differently on one side, on both sides or on both sides.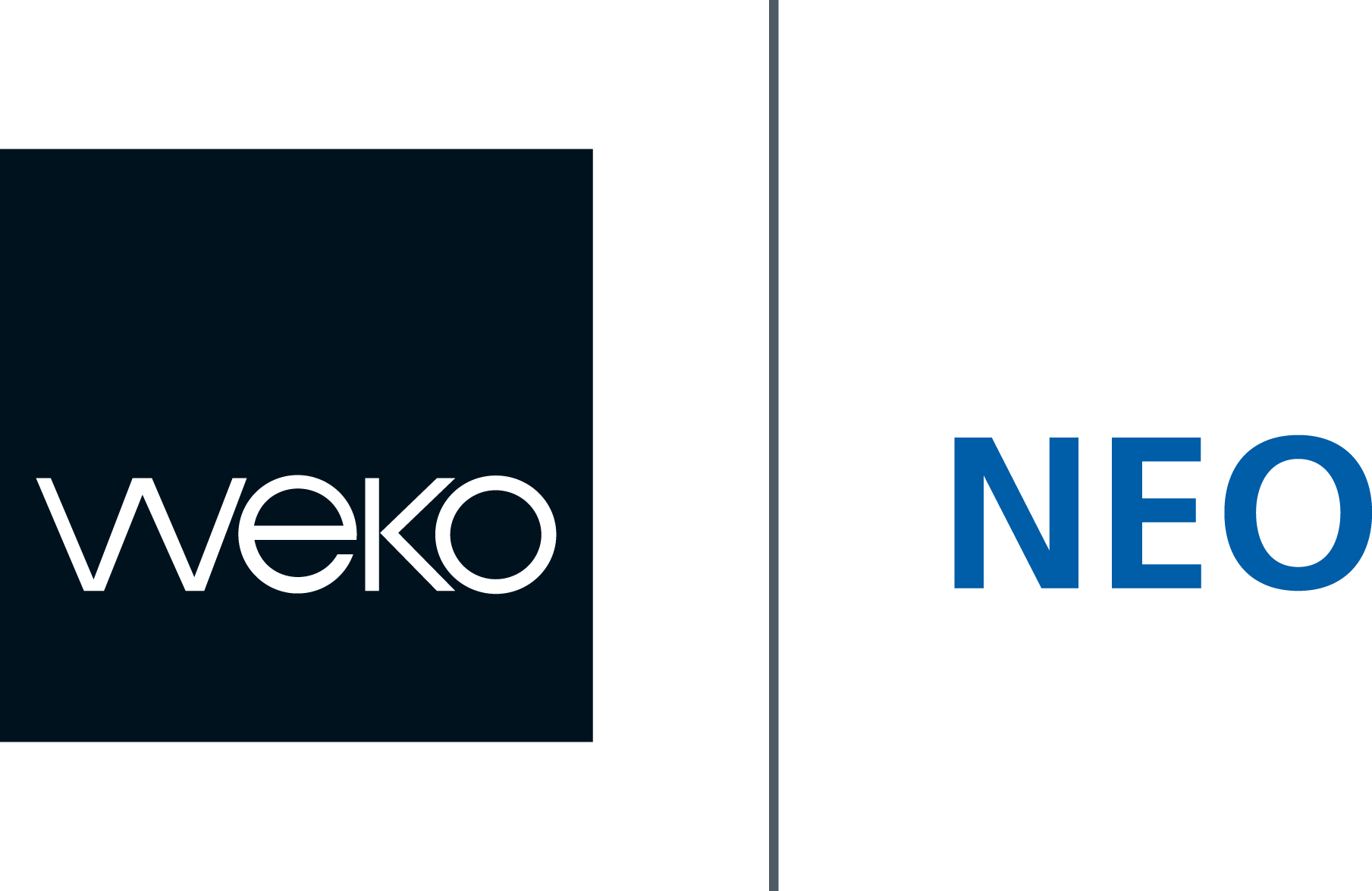 Your benefits at a glance
Uniform, precise and contactless minimum application
Single-sided, double-sided or double-sided different application
Dye bath / chemical bath remains clean
no tailing
No center-side variation
Low pick-up of only 12-35
up to 80% less drying energy
up to 80% less fresh and waste water consumption
up to 60% less chemical consumption
Easy installation also on existing machines
Easy operation via touch screen
The WEKO-NEO is a closed, single-sided spraying rotor carrier with an increased number of spraying points for an extremely uniform application pattern. It is therefore also designed for use in the dyeing plant. The fabric is guided around the rotor unit in a U-shape by integrated guide rollers and thus sprayed several times on one side. It offers crucial advantages especially when higher fluid quantities and high uniformity are required. In addition to the possibility of higher fluid application, the WEKO-NEO rotor carrier also has a low reflux and circulation rate. It is equipped () () for a connection to an exhaust system.
**Application areas
Slasher dyeing plants
Pad-Steam plants
Tenter frames
Applications
Color fixing and correction
Sizing (cold sizing process)
There are many selectable options which make life easier for you in everyday use of the weko system. Our colleagues from the Sales Team will be happy to advise you on this.