For efficient
powder spraying
WEKO powder application systems (WPA) such as the WEKO-AP series are based on modular system concepts. They have been specially developed for the preparation of the powder/air mixture and for repeatable and extremely uniform powder application.
Functionality
Thanks to the Precision Metering System (PMS), the fabric web is precisely powdered. A uniform air flow transports the powder to the nozzles, while the control unit calculates and monitors the system's operation and adjusts the powder quantity to the respective format and machine speed. The special nozzle geometry enables very high transfer efficiency of the individual powder particles, consequently lower powder consumption and less ambient dusting. Even extreme settings can be made with the pre-select function.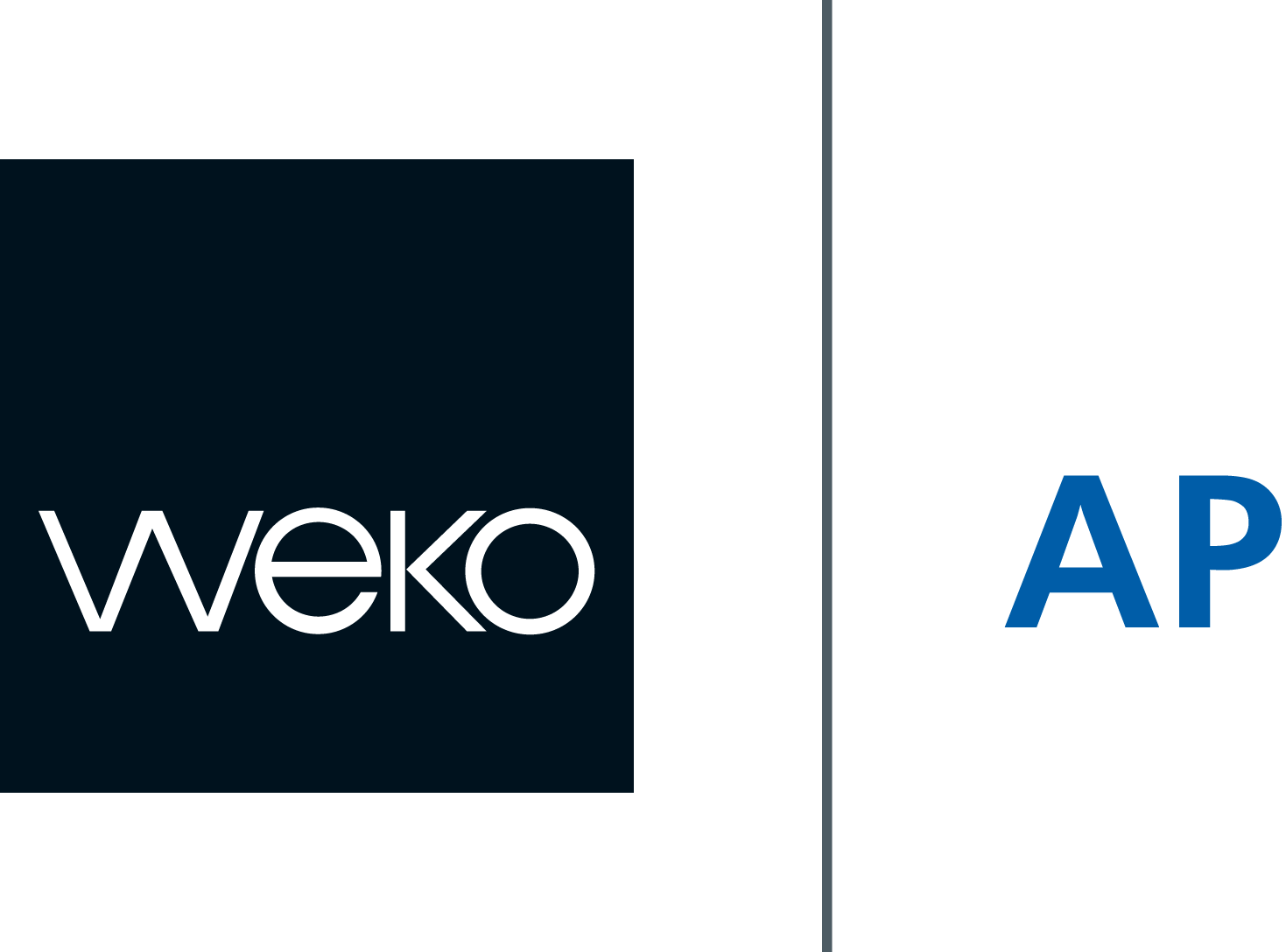 The right system for every machine.
All WEKO-AP systems are designed for easy and clear operation:
Series AP100: for small to medium format machines, incl. 3-stage pre-select function, speed adjustment, powder monitoring, central format adjustment.
AP200 and AP300 series: medium to large format machines, incl. precise PMS metering system, infinitely variable pre-select function, semi-automatic format adjustment, automatic speed adjustment, simple, fast powder change (VARIOBOX®)
AP500 series: for high-speed range, large format, highest transfer frequency, absolutely uniform, minimum powder consumption
AP900 series: industrial powdering, high speed, absolutely uniform repeatable application, large hopper, individual customer customization
Your benefits

- PMS dosing system with pre-select function for optimal settings
- high-precision RS nozzles
- semi-automatic format adjustment
- powder consumption reduced
- precisely defined application quantity with wide dynamic range, reproducible at any time
- easy to operate, service-friendly and durable
- low cleaning effort
- autom. speed adjustment
- quick and easy powder change